We remind you of Electronic Data Interchange (EDI) clearinghouse edits that meet industry standards for effective processing of clean claims. The chart below provides details on these edits along with tips on avoiding claim rejections. It is important to note that these edits apply to all lines of business.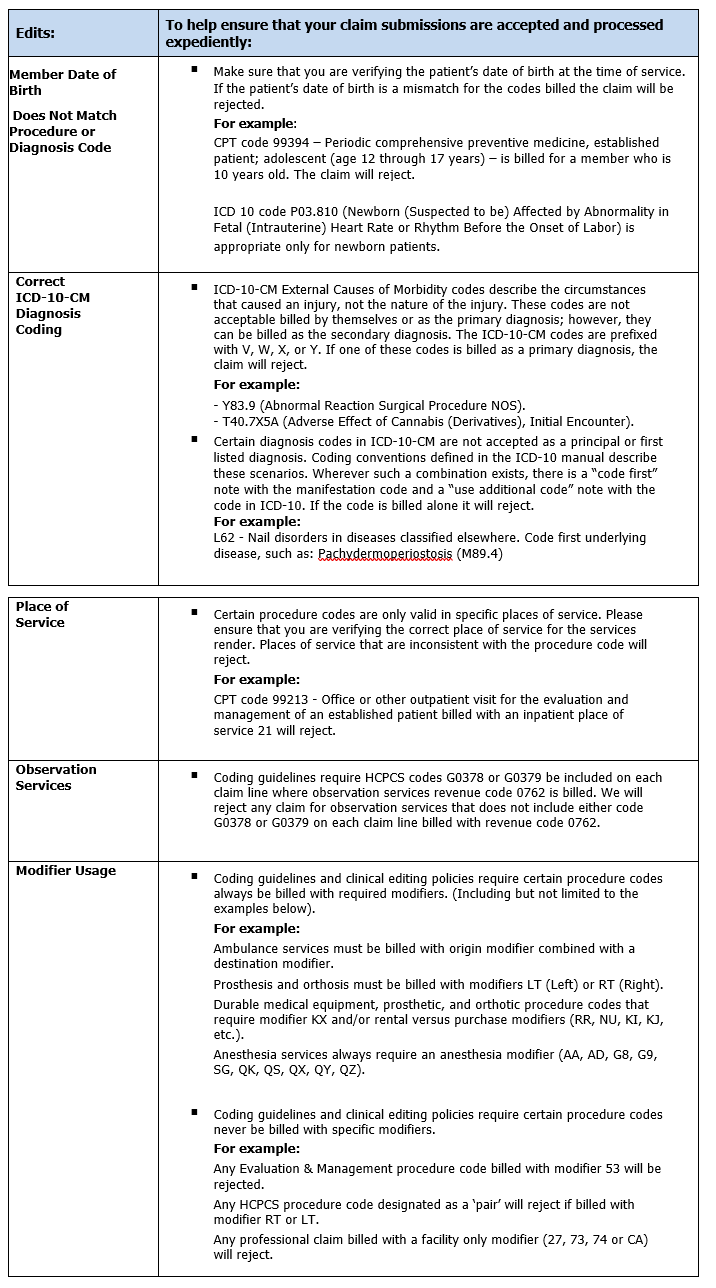 Please share this important information with your office manager, billing staff and/or billing vendor.
If you have billing questions or would like training for your office, contact your Provider Relations representative.